NEXT Event date: July 17 & 18 2021
Our event has always been at 2 year intervals
It takes time for:
Mukilteo Way Garden Club to find the best gardens
(Six fabulous gardens have been selected!)
and
Mukilteo Lighthouse Quilters are creating fantastic quilts and fiber arts
Mark your calendar for July 2021!
Check the clubs' websites to become a part of this event
2019 Slideshow
https://drive.google.com/file/d/1llhKJIe969Y8wrkHX6E9DLsscZfCNhFs/view?usp=sharing
Thank you community for your support
Stay safe until we are past this COVID-19
Your senses will be delighted by creative quilts on display in distinctive gardens!
What a stellar combination: Spectacular landscaped gardens adorned with traditional and contemporary art quilts!
This event is a MUST SEE for those who love gardening (the #1 national hobby) and/or quilting (the oldest national craft.) This Tour, a showcase for Mukilteo (rated in the top 10 of "Most Livable Cities"), is co-sponsored by Mukilteo Lighthouse Quilters and the Mukilteo Way Garden Club.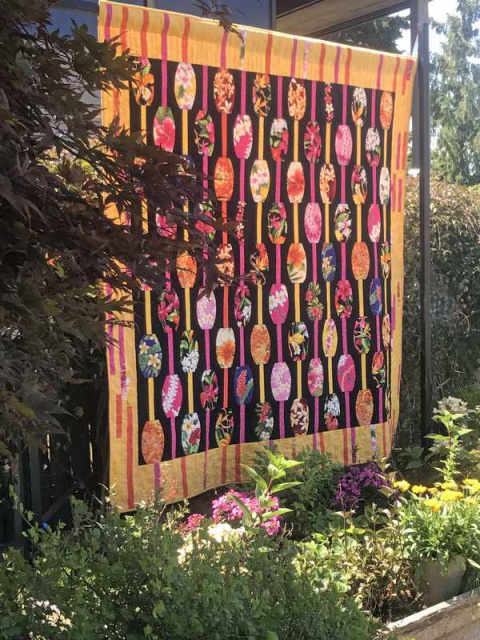 2019 Poster features: Hawaiian Abacus by Wendy Stafford, 2017 photo by M Ledbetter in the Newsome Garden.
See the slide shows from last years on our slide show tab!
NEW! Post your pictures and follow us on Facebook and #MGQTMukilteo
Thanks to the City of Mukilteo for their support of this event through partial funding from Lodging and Community Support Grants.
Banner: Judy Irish quilt "Bordered Diamonds" by Kaffe Fassett