Event date: July 20 & 21 2019
FANTASTIC Weekend: Thank you to our patrons, volunteers, and garden hosts!
Mark your calendar for July 2021!
Tickets: WOW! Sold Out
Thank you community for your support
Your senses will be delighted by creative quilts on display in distinctive gardens!
What a stellar combination: Spectacular landscaped gardens adorned with traditional and contemporary art quilts!
This event is a MUST SEE for those who love gardening (the #1 national hobby) and/or quilting (the oldest national craft.) This Tour, a showcase for Mukilteo (rated in the top 10 of "Most Livable Cities"), is co-sponsored by Mukilteo Lighthouse Quilters and the Mukilteo Way Garden Club.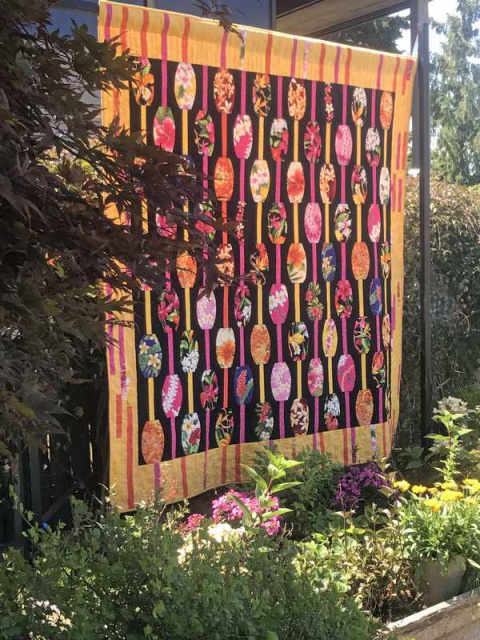 2019 Poster features: Hawaiian Abacus by Wendy Stafford, 2017 photo by M Ledbetter in the Newsome Garden.
See the slide show from last year and the prior shows on our slide show tab!
https://drive.google.com/file/d/0By1IHYT6v-vlQ3ZzaEhLNDRUNHM/view
NEW! Post your pictures and follow us on Facebook and #MGQTMukilteo
Thanks to the City of Mukilteo for their support of this event through partial funding from Lodging and Community Support Grants.
Banner: Judy Irish quilt "Bordered Diamonds" by Kaffe Fassett